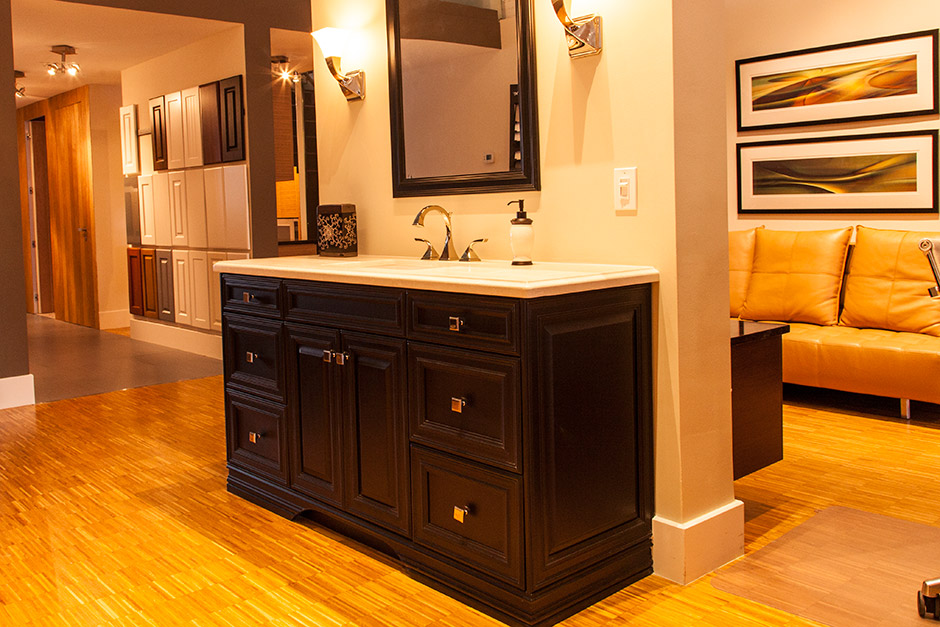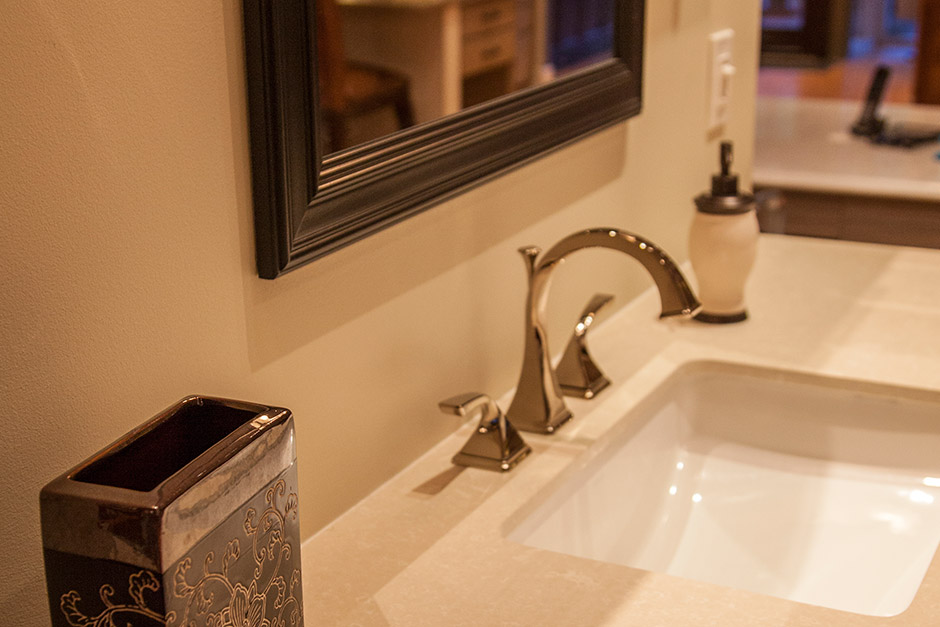 Although less time is spent in the bathroom than the kitchen, it deserves no less thought and planning. An ideal bathroom provides comfort, functional storage and adequate lighting in a tranquil environment. The bathroom cabinets are the anchor that tie these elements together. Complete the look with with sleek countertops, intricate tiling and elegant hardware.
Main Street Kitchen and Bath can create any look you desire, from semi-custom-made vanities to cabinets and drawers that transform bathrooms into places synonymous with well being and personal relaxation.
Visit our Main Street showroom and discover the many ways you can create the perfect oasis with just the right cabinetry.